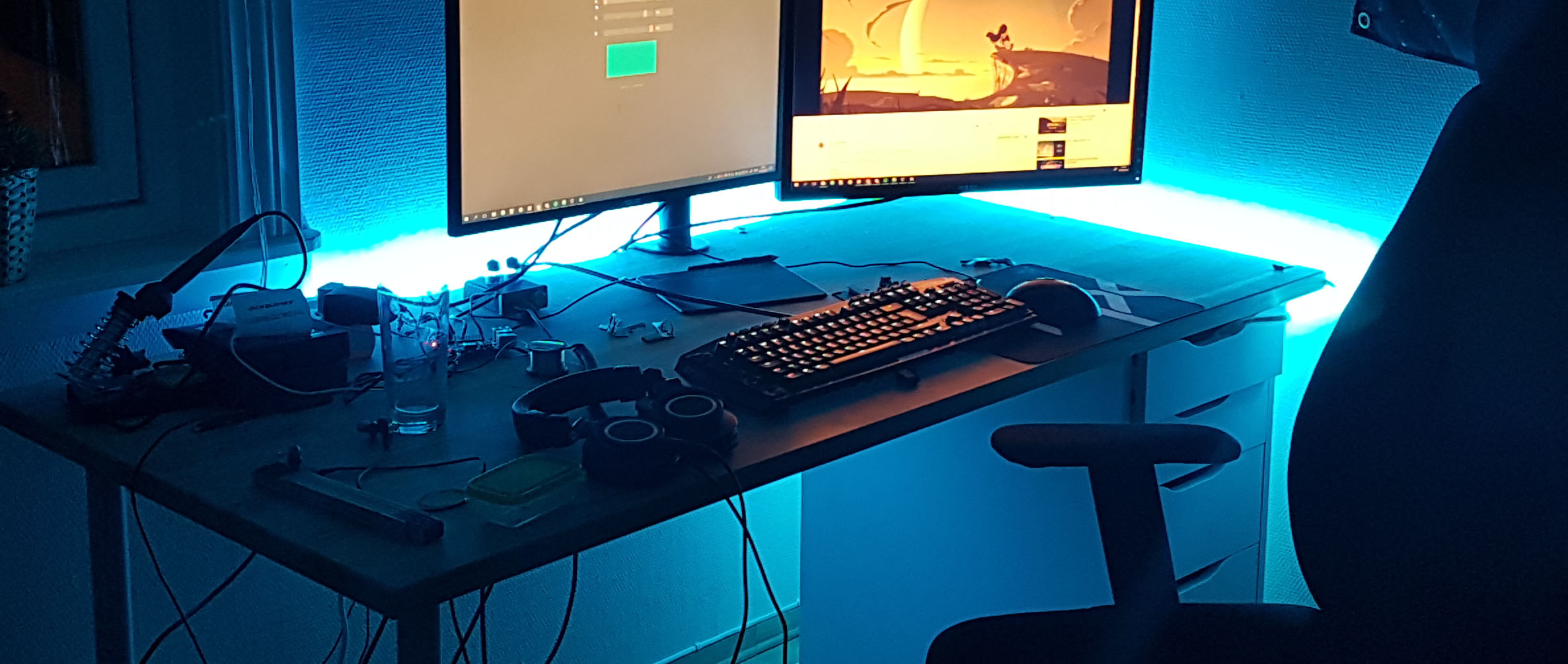 For a long time I have wanted to add some sort of back-lighting to my desk. I finally devised a realistic plan, which I will write about in this post.
You can tell by my previous posts that I enjoy toying with LED strips. I'm really fond of LED because they're fairly cheap now days, and they are also fairly easy to interact with. You can use and Arduino, a Raspberry Pi, or even a remote control if micro-controllers aren't your cup of tea.
I have also been experimenting with the Prusa i3 MK3 3D printer at school, so I felt this project gave me a real excuse to utilize it.